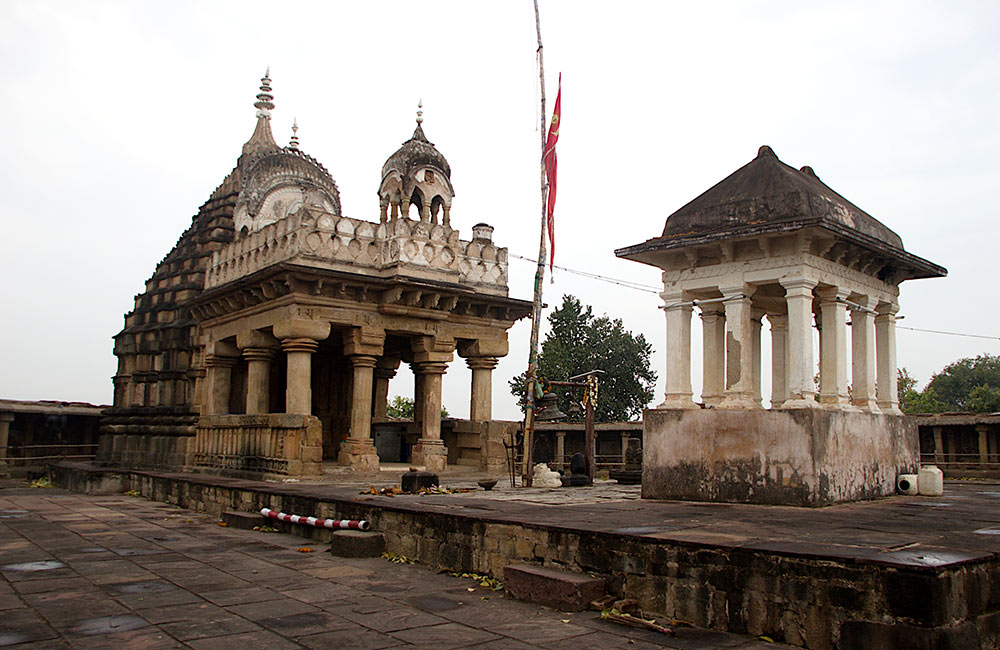 Any interview, be it IELTS speaking test, SSB interview, or any campus interview, often has a question asked, and that is to tell about the city or place you live in or are from, besides some other obvious questions like, tell us about yourself or your family, etc.
Candidates, while preparing for interviews, take these questions for granted and feel that talking about themselves, their families, or the cities they live in, is as easy as a cakewalk, whereas, the moment they are asked such questions, they become garbled, tongue-tied or become absolutely haphazard in expressing their points.
This non-organized attempt doesn't make a good impression and since the IELTS speaking test is subjective in nature, the score gets affected.
This blog intends to give you a systematic approach whenever you are asked to talk about your city. We have chosen the city Jabalpur as an example.
Let us see the preferable ideas that we can talk about:
The location of the city should be the first pitching point. For example, I am from Jabalpur, which is the third-largest city in Madhya Pradesh with a population of about 12 lakhs of the urban area and about 22 lakhs of the district as a whole.
Connectivity through Air, Rail & Road: It is equally worth mentioning the ease of access to the city, where one can talk about the major cities that your city is well connected to.
The third information should be the administrative structure of the city if you belong to any place other than the same district as a Tehsil or a block etc. One can make a mention of that too. For example, if someone lives in Sihora, under the district Jabalpur, then he/she can say: I belong to Sihora, which is a Tehsil that comes under the district Jabalpur in Madhya Pradesh, etc.
The fourth logical point worth mentioning should be any administrative headquarters, establishments, and/or highlights. We can mention, again going by Jabalpur example: - Jabalpur is administratively important because the High Court of Madhya Pradesh is established in Jabalpur itself. Besides this, the city gains strategic importance because of the presence of some major defense establishments, such as the Army's Madhya Bharat Area Headquarter, Central Ordnance Depot, and 506 Army Base workshop.
The next point can be any other important feature that the city has such as its importance as a business hub, industry, and educational centre. To continue with the example, we can mention that Jabalpur is quite developed as an industrial centre and has quite a few private and government industries such as The Gun Carriage factory, Ordinance factory and Vehicle factory where guns such as Howitzer, armaments and ammunition and Army vehicles are manufactured respectively. Jabalpur is equally important for those who wish to acquire degrees and qualifications. The city has four universities and a number of well-established colleges to cater to any qualification needed. One can call it an 'Educational Hub' for the entire region.
Talk about features such as museums, theatres for Arts, shopping malls or any other place of significance. Coming back to Jabalpur we can say that Jabalpur is also called "Sanskar Dhani" for its culture, religious fervour and some important places of worship. It is a city, where every festival, be it Holi, Diwali, Eid, Christmas, etc is celebrated with much fun and fare.
Tourism and Historical places of importance: Mention anything that has historical or tourism significance. For Jabalpur, Bhedaghat is one such place to mention without fail.
Hence, we can see that by following the above-mentioned points, a candidate can talk confidently about the city he or she lives in. Following a systematic approach towards talking about your city convinces the interviewers that the candidate is not only aware but also has the ability to arrange information systematically in the right order and hence makes a positive impression.
Prepare for the follow-up questions: Having spoken about the city, it is natural to expect some follow-up questions that the interviewer may ask the candidate. Being prepared in advance gives an opportunity to score points.
Some questions that may follow are listed below:
1. Some advantages & disadvantages of living in the city
2. Problems the city faces and suggested remedies
3. Places to visit, restaurants to dine in, and activities to do are some questions that may follow
4. Questions such as, "If you were the Mayor, what would you do to improve your city?"
5. Explain in detail any particular place of interest etc.
Hope this blog helps you prepare for your interviews. All the best!
Share With:
Sanya Singh
All these topics to learn English well can help to crack interview about any kind of job. English interviews are not hard to crack if we have help of blogs like you. Subscribed your blog...
---
Prashant Kumar Dubey
Thanks for your encouraging words.
---